2021 Annual Appeal
Championing contemporary photography for a new generation
Your support will help us expand our contemporary collection.
From brushstrokes to the lens, the National Portrait Gallery Collection presents insightful stories of the heart of Australia – who we are, our successes, our tribulations, and where we are going. Thanks to the generosity of our many donors, members and supporters, we have been able to continue growing this rich collection, for generations of Australians to come.
While our three thousand portraits span multiple artistic mediums, contemporary photography – comprising over half of our artworks – remains essential to capturing the inspiring narratives of present-day Australians.
Accordingly, this year the National Portrait Gallery warmly invites you to contribute to our contemporary photography fund, starting with the acquisition of Peter Brew-Bevan's stunning images of three formidable women. It is a trio of strong and stylish photographs, in line with their exceptional subjects: Turia Pitt, Leisel Jones OAM and Ellie Cole OAM. We are thrilled at the opportunity to bring these portraits into the collection, and, with your help, we look forward to presenting more contemporary Australians through the art of photography, and bringing portraiture to a new generation.
Karen Quinlan AM, Director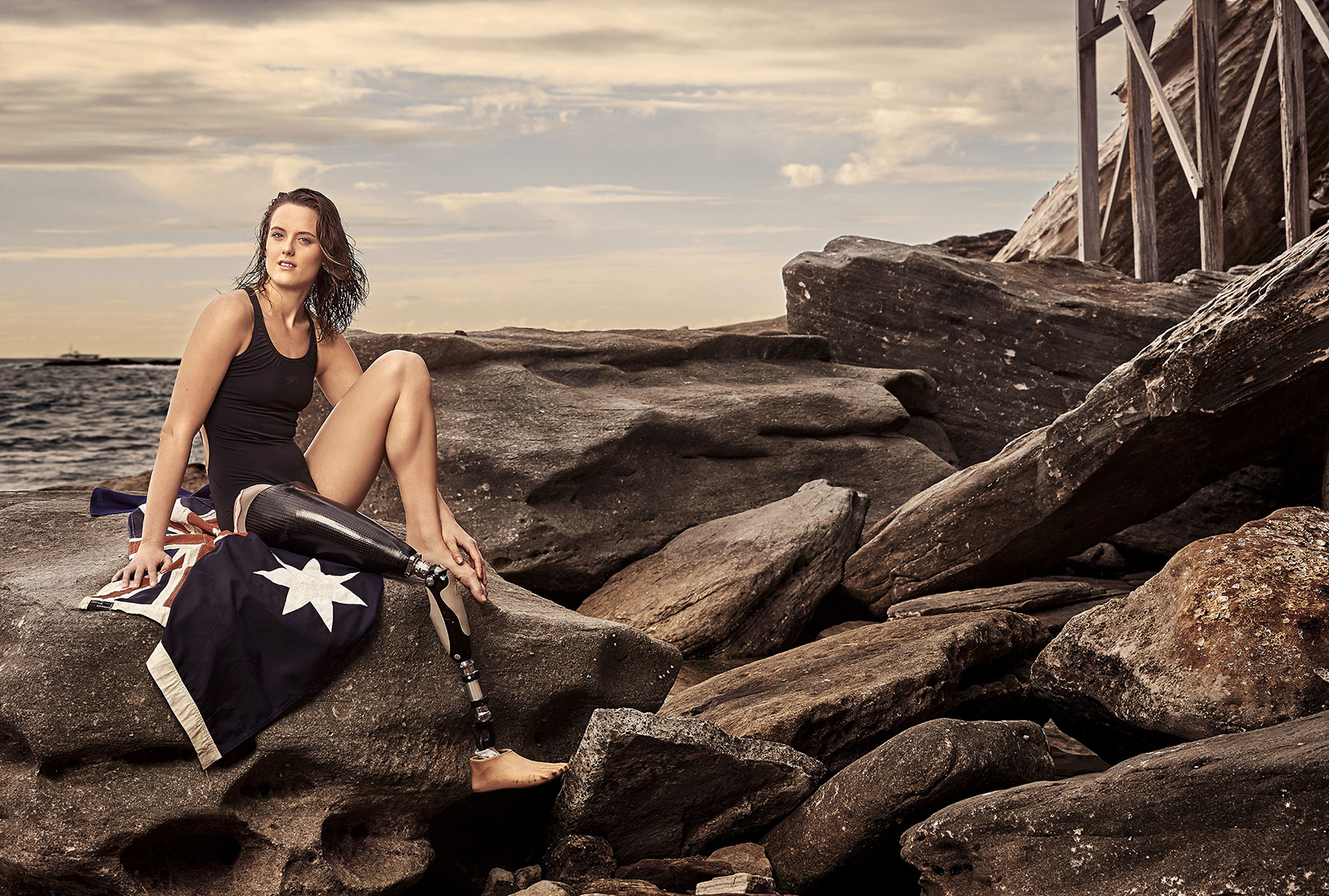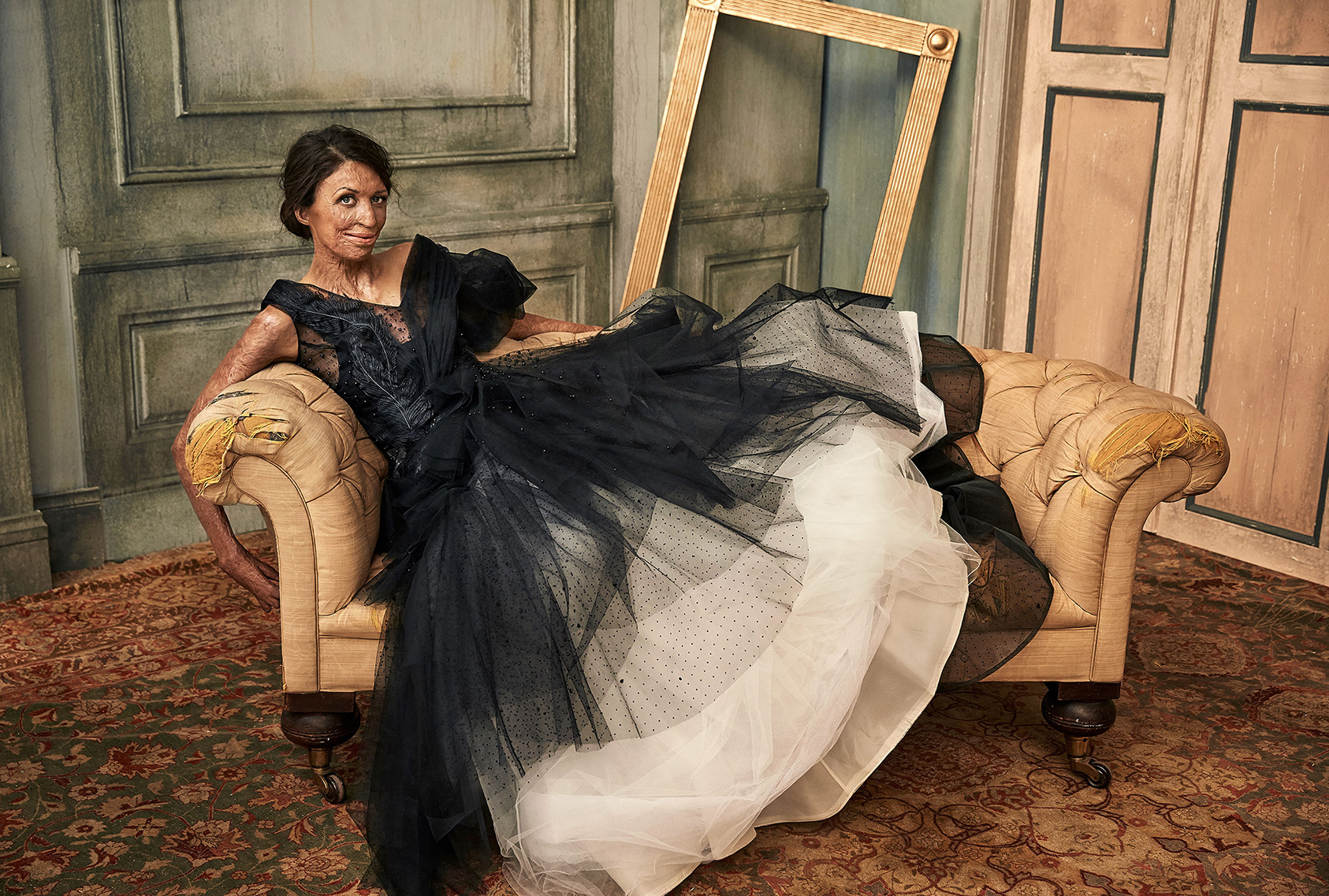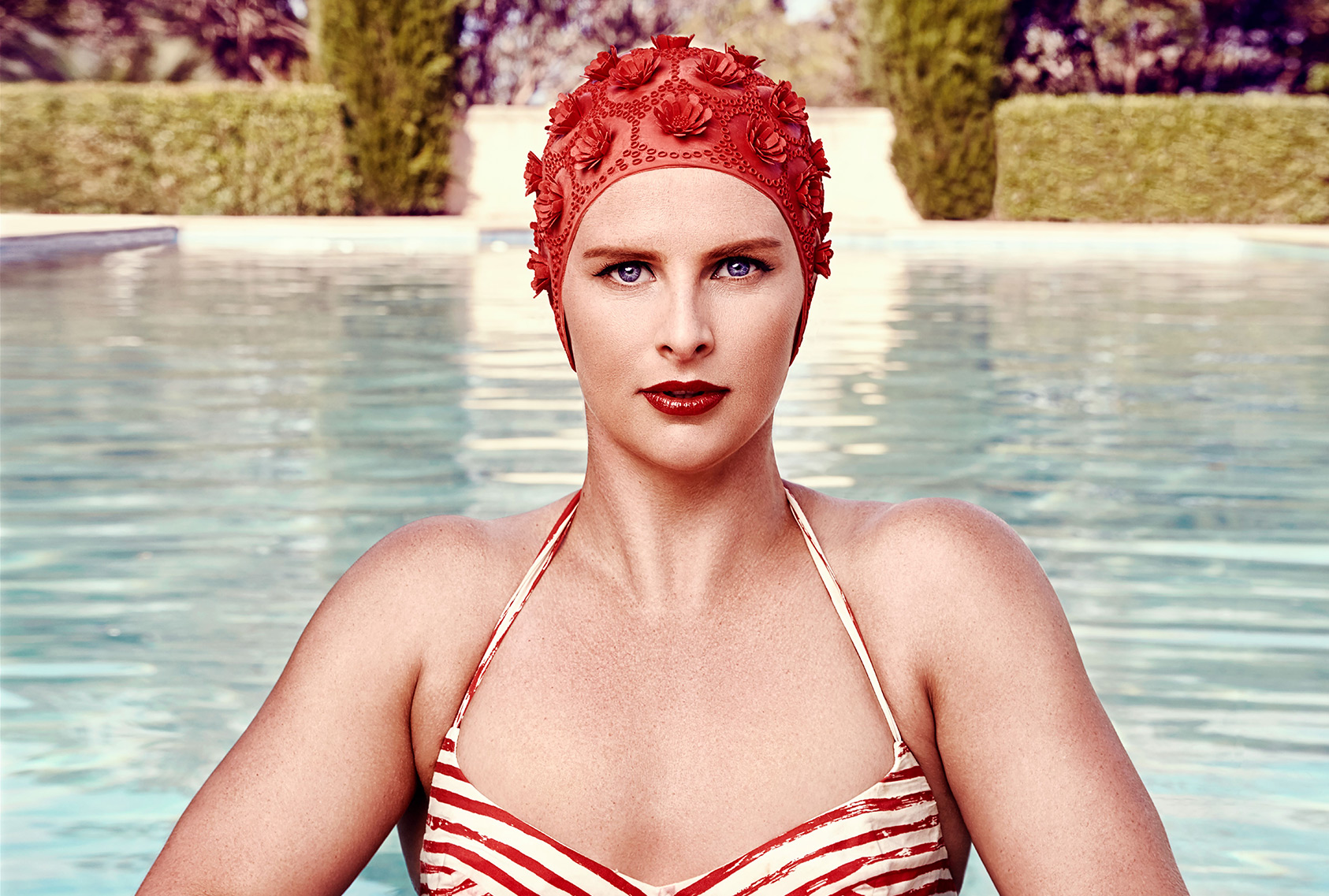 Self-described as masterful, gritty and someone who never gives up, Turia Pitt is an author, athlete, and wellness coach. Read more ↓
Caught in a grassfire while competing in an ultramarathon in 2011, she overcame overwhelming odds to rebuild her life after suffering burns to 65% of her body. Pitt works to increase awareness of a number of philanthropic and medical causes and has helped raise more than $1 million for Resurge International.
Regarded as one of the world's greatest ever breaststroke competitors, Leisel Jones OAM is the first Australian swimmer to have competed at four Olympic Games. Read more ↓
Born in the Northern Territory and raised in Brisbane, Jones won nine Olympic medals; fourteen World Championship medals; and twelve Commonwealth Games medals. She is a Beyond Blue ambassador and was the face of the 'Growing Up in Lycra' campaign to support the self-esteem and wellbeing of young women swimmers.
Victorian swimming champion Ellie Cole OAM was just two years old when she was diagnosed with a rare form of cancer in her right leg. Read more ↓
At three, she underwent surgery to amputate the limb above the knee, and started swimming shortly afterwards. Since first qualifying for the World Championships at age fifteen, Cole has, to date, amassed fifteen Paralympics medals, four Commonwealth Games medals, three world titles and nine Pan Pacific gold medals. She is currently in training for the 2021 Tokyo Paralympics.
Peter Brew-Bevan is a leading Australian portrait and fashion photographer. Read more ↓
Born in Adelaide, he studied painting at the South Australian School of Art and Design and started taking photographs while completing his degree. His carefully composed and thought-provoking photographs have appeared in a range of Australian and international publications, including Vogue, Who, Elle, Inside Sport and Conde Nast Traveller.
Contact us
If you would like talk further about supporting the 2021 Annual Appeal, please contact:
Rachel Hopkins
Philanthropy Executive
T: 02 6102 7049

Jenny Kich
Foundation Manager
T: 02 6102 7026

See portraits previously acquired with the assistance of the Circle of Friends.